Over 125 Years Of Golfing Tradition at West Herts
Before 1890, there were only 80 golf clubs in England and none in Hertfordshire. On the 24th March that year a small group of enthusiasts formed the West Herts Golf Club to play at Bushey Hall. Ideally situated for London golfers, the club soon had a membership of 300. But in 1897, on failing to agree a lease with its landlords, the club moved to the lovely grounds of the Earl of Essex at Cassiobury.
---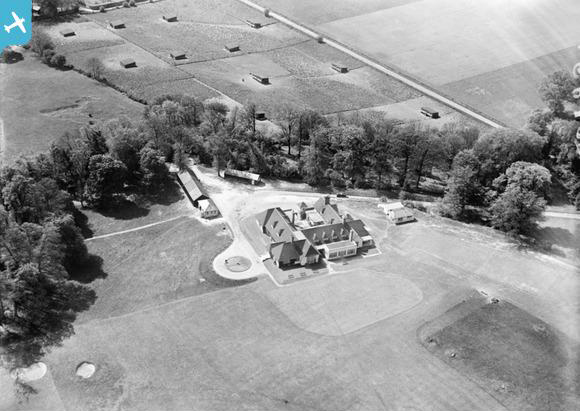 Bernard Darwin's remark of 1910 still applies:
"A fine day at Cassiobury comes within a measurable distance of heaven"
---
The legendary figure of Old Tom Morris came down from St Andrews to lay out the new course but he did not include the siting of bunkers. This was done three months later by five times Open Champion J.H. Taylor.
The clubhouse was located in Rickmansworth Road, on the site now occupied by Watford Boys Grammar School, and there were four holes to the east of the canal.
In its early days the club included many eminent and noble members. Judge Sir Arthur Kekewich was Captain in 1897, Prime Minister A.J. Balfour in 1901 and Lord Howe in 1906. With a membership of 400 in 1903, it was listed among the 31 largest golf clubs in the world.
In 1908 Lord Essex sold the land to the east of the canal and granted the club a new lease with increased acreage on the rest of the course. This involved the construction of five new holes (the present 14th, 15th, 16th, 17th, and 18th) which were designed by H.S. Colt. The change also meant that a new clubhouse had to be built where the old 3rd green stood. The new building was completed in 1911 at a cost of £3,199.
In 1922 the course was remodelled by Dr. Alister Mackenzie, then the most eminent golf architect in the world and who designed the National Augusta and the Royal Melbourne. Apart from the removal of bank bunkers and the lengthening of some holes, the course remains unaltered since that time.
Over recent years the Club has completed an extensive programme of capital investment on improvements to the course, clubhouse and practice facilities. This is an approach that the Club aim to continue in order to maintain the facilities at a premium level for our members.
Set in beautiful surroundings, the course is varied and interesting, with every hole presenting a new vista and a new challenge. The fine parkland turf makes the fairways a delight to play on and the sub-soil of gravel over chalk ensures excellent drainage. Our greens receive near-universal praise from our members and visitors.